Yeah according to a photo from tonight's tapings.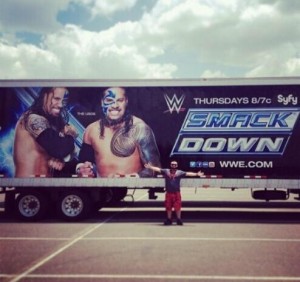 Photo Credit: wrestlingrumors.net
This one could change a lot of things as NXT would have to move and Impact's negotiations would take a BIG hit as they would be going head to head with the first hour of Smackdown. However, keep in mind that nothing official has been said and this could be doctored.