Wrestling video games are great for your imagination, to take your favorite wrestler on the champions path just like on TV, so here are the top 5 wrestling games.
There are many wrestling games that offer hours of fun with some of the greatest wrestlers in the world like Hulk Hogan, Brock Lesnar, The Rock, Stone Cold, the Undertaker and all the other legends. I remember my favorite from the 1990s that I played on my Sega Genesis. It was called WWF WrestleMania: The Arcade Game, and featured Yokozuna, The Undertaker, Bret Hart, Doink the Clown, Bam Bam Bigelow etc. It was an awesome game for that time, and a timeless classic now if you are into old school gaming consoles. So, in respect to that, here are the top 5 wrestling games.
Hulkamania
Let's start the list with a legendary casino game featuring Hulk Hogan. You can find this slot today at online casinos, even though now the majority have 3D online slots. You can play it at gaming sites where Endemol games can be found where usually there are games from NetEnt too, which is great because promotions at NetEnt casinos are the best.
You will love this slot game if you want to play casino games. With each spin you get the excitement and fun that only Hulk Hogan is able to convey. The soundtrack is awesome and you get to see Hogan do his displays for which he is known. You got to try this unique game even if you don't like slots.
WWE '13
Let's get on to the PC games. WWE '13 has an awesome gameplay. Even though it's from 2013, it will remain as a classic for future generations of gamers. The wrestlers used are some of the best wrestlers from the attitude era like British Bulldog, The Road Warriors, Ken Shamrock and The New Age Outlaws just to name a few. The game play is incredible and with each move you will be left saying 'OMG, OMG'. You can even break the ring just like Big Show and Brock Lesnar did in real life.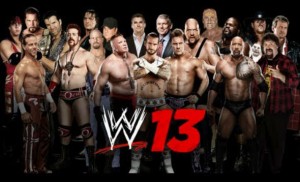 Fire Pro Wrestling Returns
If you want a wrestling game that is not based on normal tactics or button mashing, this one is the right one. It has a different system that is based on strategic and strict timing game play. Some find this painfully difficult to learn, but once you figure it out you'll play it all day long. Sadly, this game doesn't have the big WWE names, but it has a great customization mode with which you can make hundreds of different wrestlers. It also has great death match modes.
WWF No Mercy
Here is a true old school gem that many wrestling fans consider the best of the best. It had one of the best rosters that no other WWF game has ever had. All of the wrestlers are from the mid 2000 period with some of the best attitude era guys. It had some of the most amazing options to create wrestlers and you could even create female ones. Truly an amazing game, with very cheesy music and long entrances, which some consider the biggest cons of this game.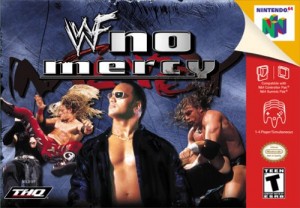 WWE Smackdown Here Comes The Pain
There is no wrestling game as Here Comes the Pain. It literally stands out in every aspect. The roster includes Goldberg, Brock Lesnar, The Rock, Stone Cold and other major legends and there is an insane story mode to go through. You could start one story mode and it always branched out to hundred different ones. You could play this game for months and still have a unique experience. There is no way in which this game can be conveyed with words. You simply have to try it. You can have different feuds between different wrestlers, you can talk backstage etc. It's amazing.